Enabling cookies in Safari for iOS
(iPhone/iPad/iPod touch)
From your home screen, go to Settings > Safari.
Make sure "Block All Cookies" and "Prevent Cross-Site Tracking" are turned Off.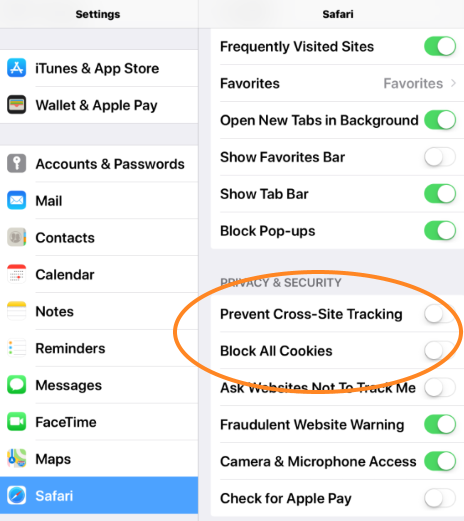 Enabling cookies in Chrome for Android
Open Chrome.
Go to More menu Settings > Site settings > Cookies.
You'll find the more menu icon in the top-right corner.
Make sure "Cookies" and "Allow third-party cookies" are turned On.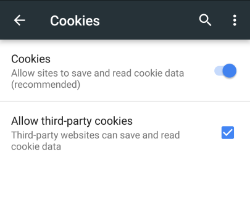 Enabling cookies in the Android web browser
Open the Browser.
Go to Menu > Settings > Privacy & Security.
Or, go to Menu > More > Settings and find "Privacy settings".
Make sure "Accept Cookies" is turned On.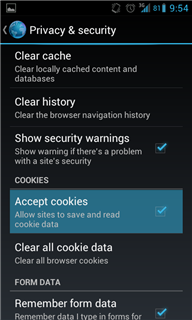 Enabling cookies in
Microsoft Edge

for

Window 10 Mobile
Open Edge.
Tap the More menu, then select Settings, choose "Don't block cookies".